Every Friday I post about my finances for the week in an effort to monitor my income and expenses. I used to post all of the actual figures but I have recently decided to stop doing this. I will now post SOME of my actual expenses and leave the rest to your imagination.
This week my expenses were: $53.04 for an Amazon Prime Student membership. I have to buy a LOT of textbooks (which I try to turn around and resell) and just realized that I could either pay an annual $49 membership and get free shipping in two days….or pay shipping EVERY time I have an order that is below the minimum purchase. I will ultimately save as I can also have free shipping on all of my purchases…not just textbooks! I also spent $37.50 on clothing as I have been gaining weight and wanted some new shirts that did not look terrible on me. I was lucky enough that when I shopped the clearance racks I was able to get some items from one store that cost $1.99 and $3.99 each.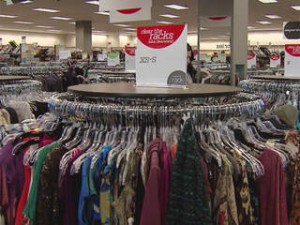 Granted one of the items I bought was a sweater that will be more suited for slightly cooler weather than we are having right now…but at $1.99 it was a great deal.
I spent $42.98 on food this week and I am currently over the food budget for the month by a little over $10. I am not really sure what happened that I already spent my entire food budget for the month only 20 days in…so I have to make sure I use up what I have in the kitchen and don't spend any more money.
Since I have a rolling budget it means I will be starting next month with a $10 deficit so I will have to spend that much less next month, unless I can find some income to cover the shortfall.