Welcome to Money Mondays!
This is where I track my cash inflows and outflows for the week. I will not post the following two items for personal reasons:
-salary
-rent information
Everything else will be listed and is a total of my spending on items for the prior week.
(If you are not reading this post at www.howisavemoney.net or in your feed reader, it may have been stolen from my site.)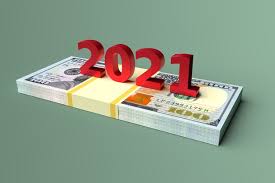 This week my financial outflows were:
$32 for my portion of the shared phone bill. I've gone back and forth with myself mentally about getting a new phone plan. This plan is good and I love paying less than $50 for my phone. I'm connected to the wifi at home and at work so I only use data when out and about. Sometimes there are issues with connection, but this may be due to the small town I live in.
$126.14 to renew my Amazon Prime. I know this seems like a lot but I order from Amazon a lot. It is really convenient to have my items delivered to my door within two days most of the time.
One time it really paid off was when I had the flu last fall. I was really sick and had no medicine in the house. I was too weak to drive to the store and didn't have anyone who could go for me. I ordered some medicine and it was delivered the next day!
$31.42 to fill up my gas tank. I have not bought gas since 2020 (ha ha) and I was about half tank. I filled up all the way and should be good for the rest of the month unless some driving emergency crops up.