I have to practice staying away from Bath and Body Works so I can save money. I have been so tempted by their candles and body washes recently that I need to just stay away so I don't spend any more.
(If you are not reading this post at www.howisavemoney.net or in your feed reader, it may have been stolen from my site.)
If you have ever gone into a Bath and Body Works store then you know what I am talking about. The candles just draw me in and I recently bought a few when they were on sale and I had a coupon. I do think the candles are a bit expensive at $22.50 each but I don't mind getting it when it is on sale at $12.50 for the large three wick ones.
Luckily I am not such a big fan of the lotions or I would be spending a LOT more money at Bath and Body Works. I am not wrecking my budget because this comes out of the 'fun' category in the budget…but it does mean that I have less for other fun things.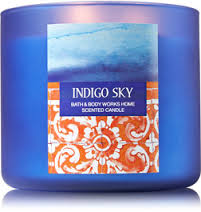 My current favorites are Indigo Sky and Tiki Beach and those are the most recent ones that I got. I have been burning those candles EVERY day for multiple hours a day and they are almost about halfway done. Since they are almost halfway I have been thinking about getting replacements but I really cannot justify spending that much on candles in such a short period of time…especially since they have gone back to full price.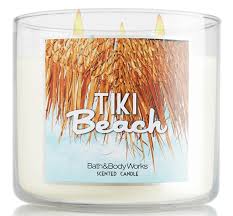 I will just have to wait for June (or around that time) when they have the semi-annual sale and prices drop again so I can get more. The thing I hate about the sale is that I somehow never get there at the beginning of the sale and everything that I like is gone by the time I get there. The good thing is that the mid year sale is close to my birthday so I can get some new candles as my birthday gift!