I just recently got my sample of Biotene to try out. Biotene is a toothpaste created for people with sensitive teeth and gums and promises to clean, without being harsh.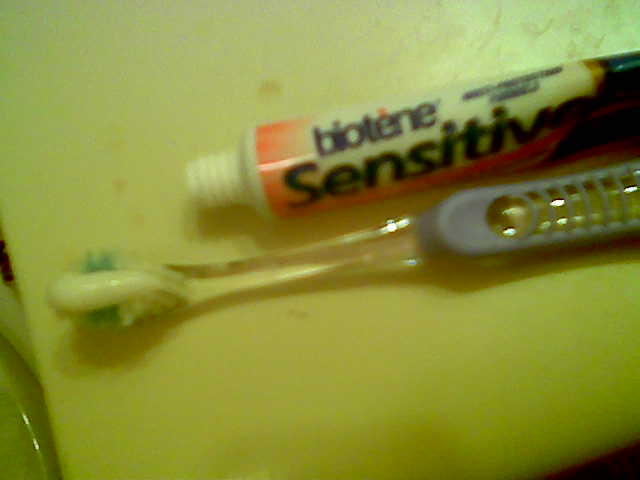 Now most of you may
know that I have sensitive teeth and gums and have tried a number of toothpastes that claim to be gentle but are really not.
My favorite toothpaste was pepsodent because it made my mouth feel really clean but it did not hurt my teeth or gums. Plus it was cheap!!!
I tried out the Biotene sample and was pleasantly surprised. My mouth felt clean but the toothpaste was not abrasive. It had a very light flavor that was not overpowering nor was it medicinal. The toothpaste does not foam up a lot like some other toothpastes but it still cleaned my mouth well.
According to the makers, Biotene does not just mask problems, it fixes them. I have not had the use of the toothpaste for long enough to say whether that is totally true or not but so far my tooth sensitivity has not been an issue since I have used the product.
It felt good to use the sample and I wish I had some of this earlier on when my grocery store ran out of my regular toothpaste. The next time I am looking for a sensitive toothpaste and cannot find my other choice I will be sure to look for Biotene.
This is a sponsored post.