I usually go to CVS on Sundays and combine coupons and the extra bucks in order to gain free or very cheap items. These are usually things like toothpaste, toilet paper and air fresheners and other items of that nature.
Since I have done well at CVS I normally end up with a few extras of those things and I had been giving them away to my best friend since it did not make sense for me to have 15 body washes in a cupboard just gathering dust.
I have not gone to CVS in a few weeks because I was not impressed with the selection of items that were on sale recently so I forgot all about the extras that had been going to my best friend.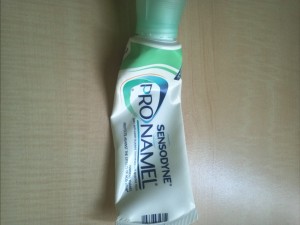 Today I got a call saying 'I am out of toothpaste…and body wash. When will you be restocking me, CVS lady?'.
It was really funny to hear that because I had no idea that
I was a 'CVS lady' and
My friend thinks I am the toothpaste fairy
I guess we had just been in the groove of me supplying things like
body wash
toothpaste
air fresheners
toothbrushes
that my friend stopped buying those as a part of the regular shopping and just waited on me to get them. I always had at least 5 on hand and since I went shopping every week I would pick up about 3 more so the shelves were always full. When I stopped going then my friend used up the stores and went into panic mode (joking) because there was no more toothpaste.
I don't mind helping out a friend and this is someone who takes me out occasionally and spends on me so the cost of toothpaste is negligible. I guess I better dust off the CVS card and get back in the groove before my friend runs out of toilet paper!