I am gearing up for Bath and Body Works' semi annual sale. This sale is happening next month and I simply can't wait.
(If you are not reading this post at www.howisavemoney.net or in your feed reader, it may have been stolen from my site.)
I know that I will not be saving any money because I will be spending at the sale. There will be 'saving' since I am buying items at a reduced price though.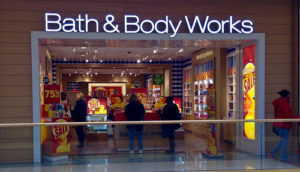 Candles
I absolutely love their candles and always treat myself to the scents I really like. I have been on a no-buy since the last sale in January, since I got a large selection of items.  You may have seen my Shrink My Stash series where I do a declutter of the items I have in storage.
During the sale the candle prices are generally around $10 or less. This is a price I am willing to pay. Normally the candles range from $22.50 and up so $10 is a good price point for me.
They also have some other items I like.
Wallflowers
Recently I have gotten into using their wallflowers. The wallflowers are simply a plug-in scent that lasts about 30 days. The plugs are a bit expensive but I got coupons for a free item and used those to get the plugs for FREE!!! I purchased a few wallflowers when they were on sale or I had a coupon for something that was $6 or less.
Hand Soaps
I love the hand soaps so I will get a few of my favorites if they are available during the semi annual sale.
What I Won't Purchase
Although I love the body creams I will not get any more during the sale. I have narrowed my skin care down to two creams that I want to use. They are not from Bath and Body Works so I need to work through my current stash and won't get any more.
I do not like the hand lotions because they leave a sticky feeling on my skin. If I can get a couple as free items with coupons I will get them to stick in my purse though!