I tweeted about my breakfast…..and you guys and gals were so curious that I had to post some pics.
First I simply got the hardboiled eggs ready. I put three eggs in a pot of water, covered the pot and set it on high. I only eat eggs once a week so three was not too much to have today.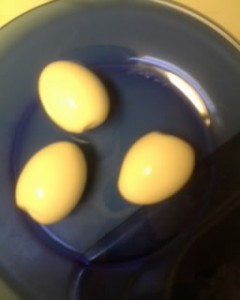 I broke the cinnamon sticks and covered them with water so that boiled while the eggs were being cooked. After the eggs were ready I sprinkled them with some seasoned salt and black pepper.
I threw a few crackers into the middle of the plate to balance out the meal and added milk and sugar to my cinnamon tea.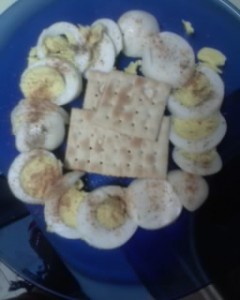 And there you have it. This was my breakfast (without the tea image). I am sorry for how blurry the pictures are…but I am using my cellphone camera and not the Nikon camera that I want.