Trying to invest on a limited budget will pose some challenges. The fact that you are starting with a small sum will also be determining for the earnings, which will be limited at first. Still, you can make the most out of several opportunities.
Even if you are starting with a small amount of money, you can increase your savings significantly. Here are several great investment ideas for people with limited financial abilities.
Research, Research, Research!
Many people lose money because they are too quick to invest in an opportunity that appears to be lucrative. Soon after, they figure out that the returns are much smaller than what was initially promised or that there are some hidden taxes.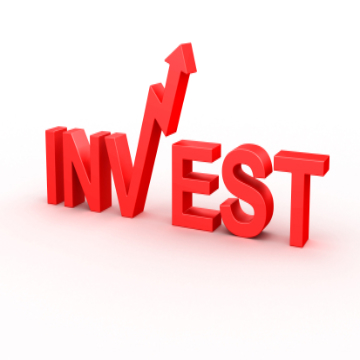 Always research investment options. The fact that you can allocate a small amount of money to the opportunity means that you cannot afford to lose anything.
There are practically hundreds of investment opportunities out there. Some of them are risky, others have a better reputation. To assess the situation, you may consider getting the professional advice of a forensic accountant or an investment consultant. Such experts will help you choose the best option and prevent you from falling for a scam.
Managed Funds
Buying units in a managed fund is a great way to get started with investment, even if you have a small income.
The starting amount you will need is 500 to 1000 dollars. Buy a managed fund unit and keep on investing and increasing your portfolio on a regular basis. In such instances, you may still consider getting professional investment assistance.
Once your portfolio grows, you will be ready to buy actual shares. Managed funds are a relatively risk-free option because financial professionals will be managing the fund, diversifying the assets and thus bringing down the risk for investors.
Online Savings Accounts
Many financial institutions offer online saving opportunities that come with a lucrative interest rate. This is one of the most hassle-free investment options and you should certainly give one a try.
Online savings accounts are great for people who are scared to get started on the stocks and shares market. Over time, the amount of money will grow. Although there is no opportunity to make a large amount of cash, the interest rate is certain.
Borrow Money to Invest
Borrowing money to invest is a third opportunity for people having a small income. In this situation, you will be accepting some risk and you will be trying to earn more money.
When borrowing money to invest, you need to hire a professional investment consultant. You will be dealing with a larger portfolio, which means that the loss will be greater in the case of an illogical investment decision.
Investing on a low income is mission possible. You will have to do a lot of preliminary planning to guarantee your financial security but the efforts will pay off. Once you get going, you will experience the avalanche effect of a growing investment. The increase in the amount will respectively provide you with better options and the chance to earn even more.
Author Bio: This is a guest post by Nick Anderson who works for Forths Forensic Accountants. With great experience in writing about finance he starts contributing on different finance blogs to share his experience. Follow him on twitter @NickNikanderson.