I have decided to post my weekly spending for the previous week on Fridays so you know how my cash has been flowing for the week. Please note that I get paid on the last day of the month so my cash flow net effect will usually be negative until the last day of the month.
This does not mean that I am adding to my debt, it just means that the money coming in is less than the money going out because bills are due starting on the first but I don't get paid until the last day.
So again to clarify (since I get so many questions), this shows the cash FLOW for the month. On Day 2 of every month I will have a negative FLOW because I have paid rent etc so money has LEFT my checking account. I have not had any money come in on Day 2 of the current month since I got paid on day 27 or 30 or 31 of the previous month so that income is counted for LAST month.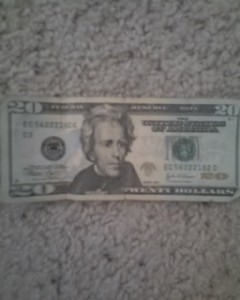 Income for the month to date: $91.38
Expenses for the month to date: $1173.74
Net effect: -$1082.36
Since the last posting I spent $20.18 on pizza for work. I decided to treat my students and some of the staff wanted pizza as well. That leaves me with only $4.82 in the dining out budget so I need to be careful for the rest of the month if I want to stay under budget. I will be spending cash during the week of graduation and since that money has already been budgeted for in the splurge fund I will not be recording it here, as it was already accounted for in previous months.
My housing bills were all paid on Monday because rent is due by the third of the month. The water bill was higher than I expected but I guess that is due to all the kids having pool parties and the pool needing to be cleaned out more frequently. I am waiting on the bill to go even higher this summer as the heat sets in and more and more people use the pool.
Income for the week so far was $75 for direct advertising on the blog and a $3 check from Pinecone for completing a survey. I also got a $10 Walmart gift card from redeeming some points from a program that I am enrolled in and will be using that card next week for groceries. I got $3.38 from Lending Club loan repayments (although I did go ahead and invest another $100 in four new loans this month.)
I also spent $36.68 on food this week which consisted of some fruits, vitamins, yogurt and allergy medicine and some staples for making a quick lunch. I bought a newspaper this week because it is the first week and there is a Proctor and Gamble coupon pack in addition to the other two packs that come every Sunday.
I paid the cell phone bill and also made payments on both of my personal loans (at 0% interest!!!!!) for the month. I put money in church and did a load of laundry on Sunday so that was a little bit more money going out.
I made one half of the car payment like I usually do and the other half will go out in two weeks. Now when I say that I make one half of the car payment this might be a bit misleading as I actually pay more than the minimum payment in all. What I do is I pay the car loan twice a month but the total is more than the minimum payment.
I will see you guys and gals later as I continue my journey to save money and become debt free!!!!