I recently received a set of the Bassbuds ear buds to review and I was very pleased with the performance and I use them on a daily basis.
I got a set of the BassBoomz speakers to try out and immediately got excited when I saw they were in purple which is my second favorite color. The speakers come in a very compact shape and you can twist them apart to get a little distance between the two pieces. I thought that was very cool because it allowed for protection of the more delicate middle part and gives you a sturdy package for moving the speakers around.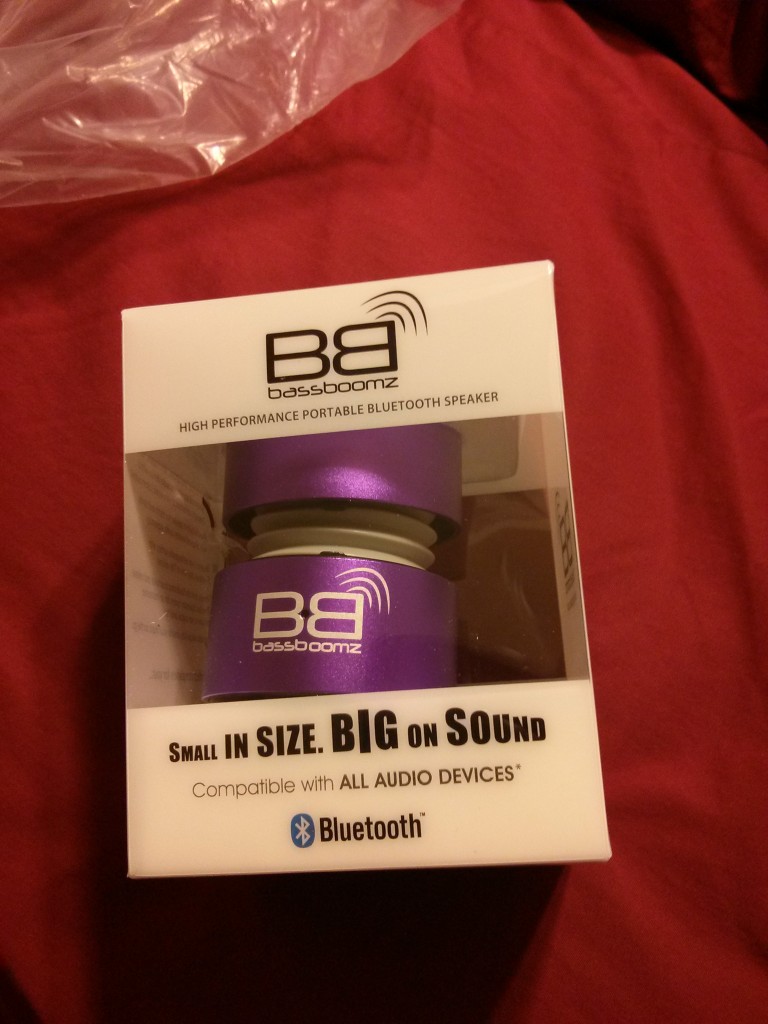 I immediately charged the speakers using the USB cable that was provided and plugged in the audio cable at first to test out the sound on my phone. The sound was very loud and can be controlled by the volume buttons on your phone to adjust to your best level.
There is also bluetooth capability on the speakers and it is very easy to set up. All you have to do  is click the switch on the back of the speakers to the on position and wait for the beep. Then you turn on the blue tooth on your phone and play your music.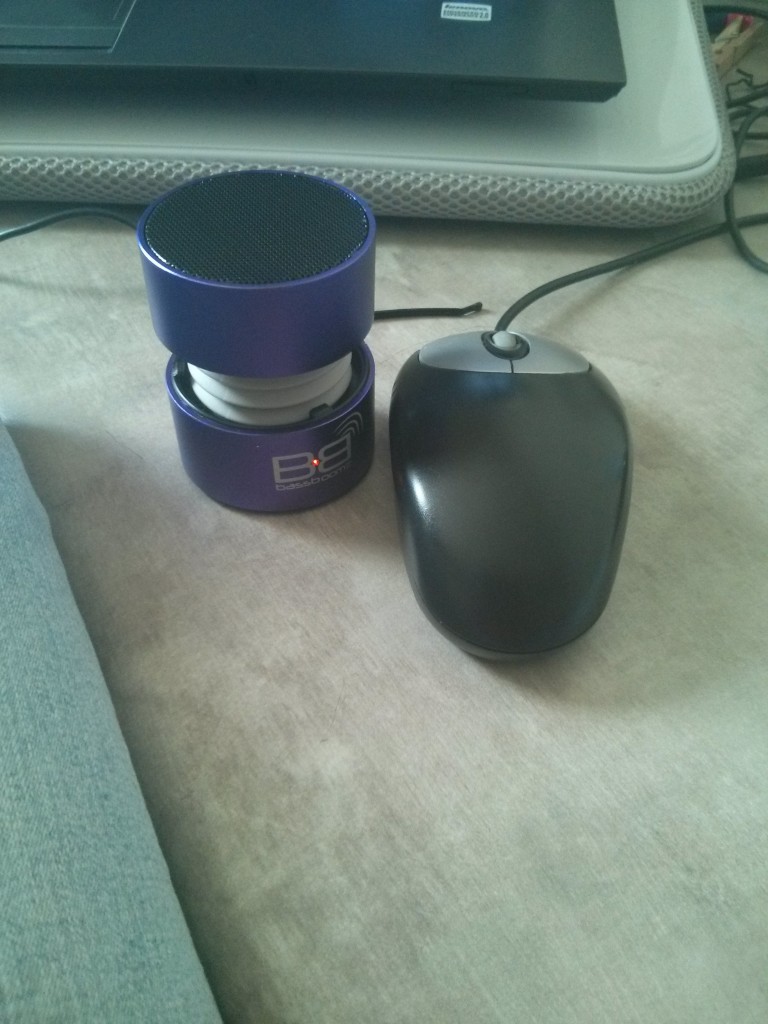 The bluetooth option did not work for me the first time I tried it so I had to get a friend to try it and it immediately connected. I then restarted my phone and it detected the bluetooth connection, so I think it might have been a problem with my phone.
For some reason I was not as pleased with the sound quality on full volume over the bluetooth on my phone. It seemed to be a little bit distorted, which was something I had not experienced when the speakers were directly plugged in to the phone.
It is not that big of a deal because I will not be using the speakers on the full volume with my phone anyway…but you may wan to make a note of the slight distortion via bluetooth on full volume.
If you would like to purchase a set of these speakers you can get a 30% discount by using the following code:
BBZ017533
Grab yours today and let me know what you think!!!!!!