Welcome to Money Mondays!
(If you are not reading this post at www.howisavemoney.net or in your feed reader, it may have been stolen from my site.)
I used to post my financial inflows and outflows on Fridays in the past but I decided to move this to Mondays instead. Normally I go grocery shopping on Sundays after church. Now I  will post the last week's worth of financial inflows and outflows on Monday so that I can include the weekend spending as well.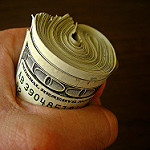 This week my financial outflows were
:
$46.44 on household items. This included laundry detergent since I am almost out of pods. I also bought another bag of kitty litter since one bag lasts me one week. The bag I get is the 9lb bag and I use half a bag per week. Every week I completely change out and wash the box and replace the litter.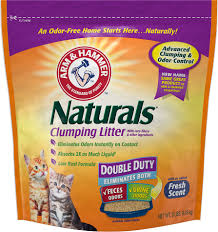 Some people may say I am not being efficient with the litter. I am very sensitive to the smell of litter boxes. This is compounded by the fact that litter box is in my bathroom which is connected to my bedroom. The company claims a bag can last up to 30 days but it only lasts two weeks with my method. I am comfortable with changing my cat's litter weekly so I will continue to do this method.
I also got a few more things, including vitamins and canned cat food. I've been asked what I feed my cat so I will have that up in a separate post coming soon!
This week my financial inflows were
:
$0. We get paid next week since it is the beginning of a new month. I am not worried about the lack of cash flow.