I decided to spend some time organizing my fridge today. This was really a necessity because of the times I wasted food due to spoilage.
(If you are not reading this post at www.howisavemoney.net or in your feed reader, it may have been stolen from my site.)
In the past I have had some food go bad. This was partly due to not being able to find things. I would have newer items placed in the front and older items get pushed to the back.
I also had some condiments and packaged items go past the expiry date. This is because my fridge was not well organized. Now the before picture shows that it was not a total haphazard mess.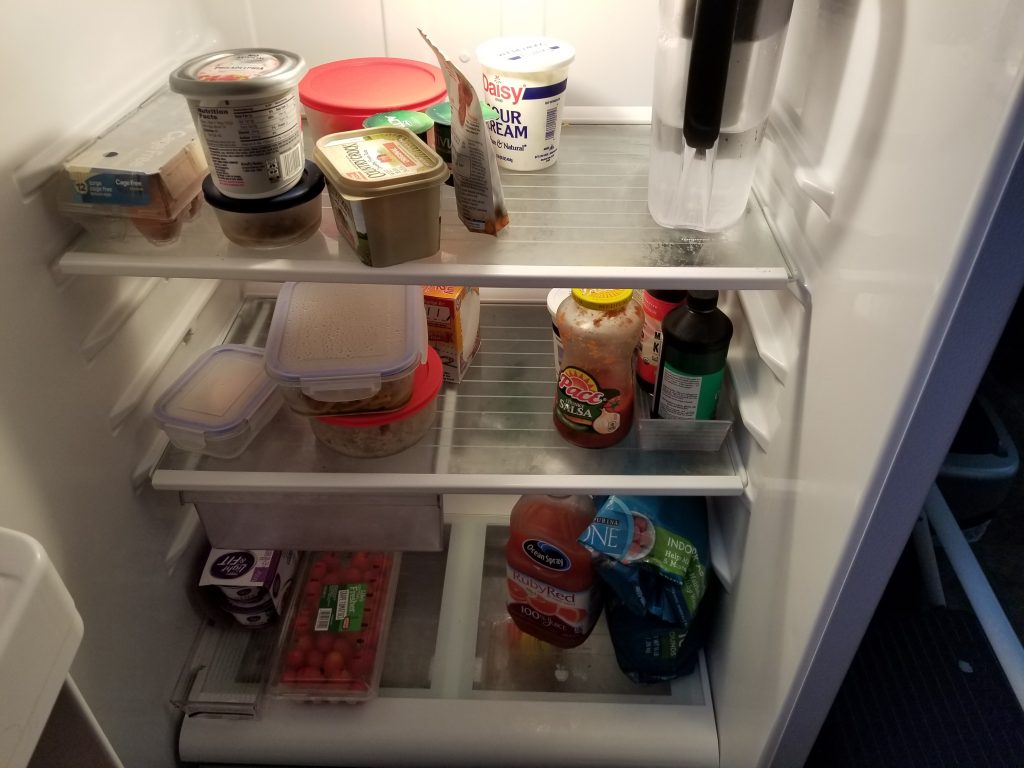 However, it was still a bit disorganized for my liking. Having food go bad meant that I was wasting money. I would have to repurchase items without having even used them!
I started by clearing items off each shelf and wiping down the shelves. The next step in organizing the fridge was to get the clear containers that things would go in.
I placed the containers into the fridge while still empty, to get an idea of the best use. Then when I was satisfied with the arrangement, I placed the items in the containers.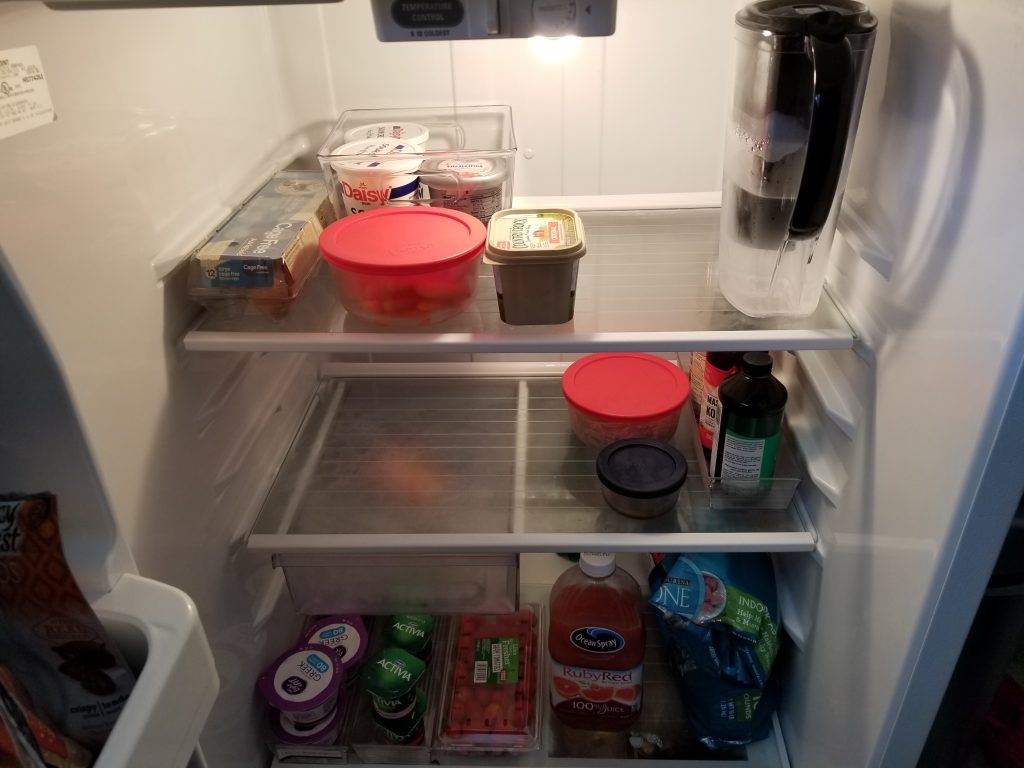 I did not get rid of many items but I did find one item that was expired. Some may say my fridge is really empty…. and I will be getting some groceries over the next few days.
I do not feel the fridge needs to be jam packed to be organized. It just needed to be better laid out and to have containers that could contain drips.
What do you think of my organized fridge?