There are only TWO more days until Christmas! This means if you have not finished your Christmas shopping you really need to hurry up.
I finished my shopping early since I did not plan on giving much this year. I actually only have one gift left to give out and that is going to my cat! She is getting new collars since she always manages to chew through hers every few months. She is also getting a new snack pack with soft treats and I am sure she will enjoy munching on those.
Most of my gifting was done from the Bath and Body Works items that went on sale all throughout the year. I did throw in a few other little items in the gift bags as well. The important thing is that although all my gifts were bought on sale or with the use of coupons they do not look cheap and last minute.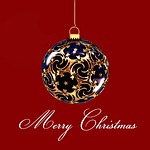 Enjoy the holidays and remember to keep safe as you travel!