I have decided to post my weekly spending for the previous week on Fridays so you know how my cash has been flowing for the week. Please note that I get paid on the last day of the month so my cash flow net effect will usually be negative until the last day of the month.
This does not mean that I am adding to my debt, it just means that the money coming in is less than the money going out because bills are due starting on the first but I don't get paid until the last day.
So again to clarify (since I get so many questions), this shows the cash FLOW for the month. On Day 2 of every month I will have a negative FLOW because I have paid rent etc so money has LEFT my checking account. I have not had any money come in on Day 2 of the current month since I got paid on day 27 or 30 or 31 of the previous month so that income is counted for LAST month.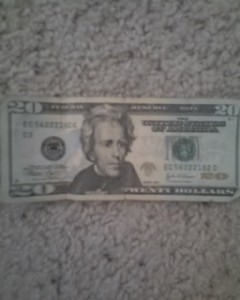 Income for the month to date: $158.63
Expenses for the month to date: $2117.17
Net effect: -$1958.54
Since the last posting I spent $22.14 on groceries and redeemed $2.00 in coupons on yogurt. I spent $37.66 household items in the form of some wooden storage cubes and dividers for those cubes. They are stackable and be made into a chest of drawers or bookshelves or you can even install drawers or doors on them. I redeemed another $5 in coupons at CVS when I bought some toothpaste and body wash that I got for practically free using a combination of methods.
Income for the week was $28.98 from Lending Club (ask me for a referral and get a $60 bonus!!!!) of which $25 was a referral bonus (thank you to the person who signed up and that person got $60 from Lending Club) and the remainder was loan repayments from people I lent money to.
I decided to take the $25 bonus and use it to create a new loan which will in turn generate new income for me in the future. I transferred the $3.98 to my ING account where it will be used to snowflake a payment over to my debts at some point in time.
I filled up my gas tank to the tune of $17.52 on Saturday because I will have to drive out of town to attend various training sessions over the upcoming week. I normally do all of my purchases on my Visa card but Discover is offering more cash back on gas for the next three months so I used the Discover card to buy my gas. I was at half tank on Tuesday so I decided to fill up again before the end of the week and spent $40.03 over the next two days, bringing the total on gas to $57.55 for the month. I still have another week of driving at a quarter tank each day so I expect to spend a lot on gas this month. Luckily I set up an overflow account where I was transferring any money that was left in the gas budget. I am going to transfer that money from the overflow account into my checking account to take care of the extra gas that I will be getting this week and next week.
I paid $412.50 for my classes that are coming up in two weeks and I can really say that I will be very glad when I am done with this certification so I can stop bleeding that money.
Dining out total came to $8.16 this week because my classmates decided to all go out to eat as a group so we could get to know each other better. There is still $16.84 in the dining out budget so if the group from next week wants to go out I can safely handle that without feeling guilty about going over my budget.
I will see you guys and gals later as I continue my journey to save money and become debt free!!!!
Remember to enter the book giveaway to win a copy of "Enjoy Your Money! How To Make It, Save It, Invest It and Give It".