I'm changing up my 2022 budget for a fresh start. My budget has changed every couple of years based on my lifestyle. Sometimes it is very simple and other times I need to track many categories. 2022 will be one of the years where I need detailed tracking.
While most categories are on a monthly basis, some of them are every couple of months. I will not spend the full amount list4ed in Health every month, but I am allocating some money for out of pocket prescription costs. Any unused balance will roll over to the next month until it is needed again.
I will continue to use Mint.com to track my finances as it is a great and easy way to do so. I also use a spreadsheet to track daily outflows and inflows, and manage credit card payments. I pay everything on the card and then pay the card in full at the end of the month.
My old budget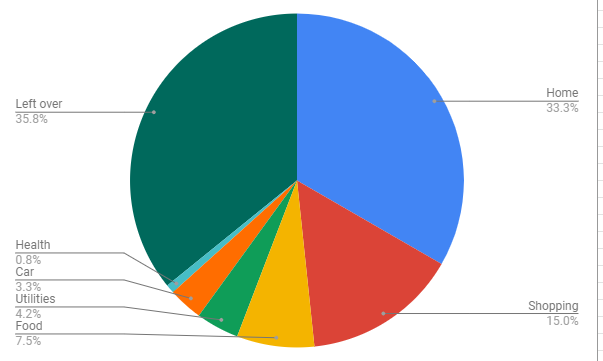 My new budget will have a slight decrease in Mortgage/Rent as I was classifying a fee as part of the rent. I'm moving that to a separate financial fee category so I can track it better over the year.
The Financial category also contains active saving in after tax retirement accounts and small additions to regular savings.
The Savings/Left over category will be what I haven't allocated or used for the month. This amount will go into savings, unless I have overspent in another category.
My new budget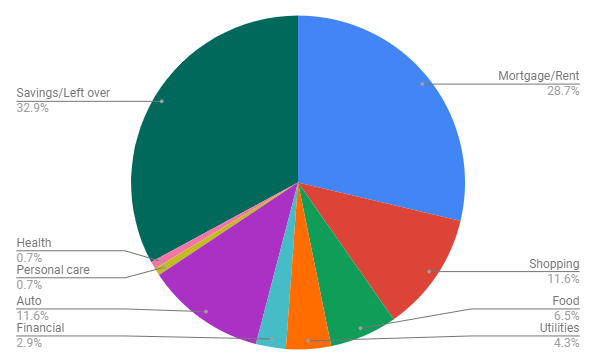 I know it looks like I may be over tracking and focusing on small details. I am doing this because I am saving for a particular goal and I want to see exactly where I am each month in terms of that. Some categories are larger than they need to be and any unused money will roll over to the next month.
(If you are not reading this post at www.howisavemoney.net or in your feed reader, it may have been stolen from my site.)