My No Buy for January 2022 is lotion. I have a pretty large collection of lotions and body creams, even though I use a lot every day. Part of my saving goal is to be more mindful of my purchases. There is no need for me to buy any lotions or body creams for the entire month of January, and even a bit past that.
I'm instituting a No Buy for the month of January so I can make sure I do not waste money. To start the process, I went through ALL of the different areas where I keep lotions and creams. I then put them all in one place so I could take inventory. Some of the containers you see are full, while others are in various stages of use.
My current stash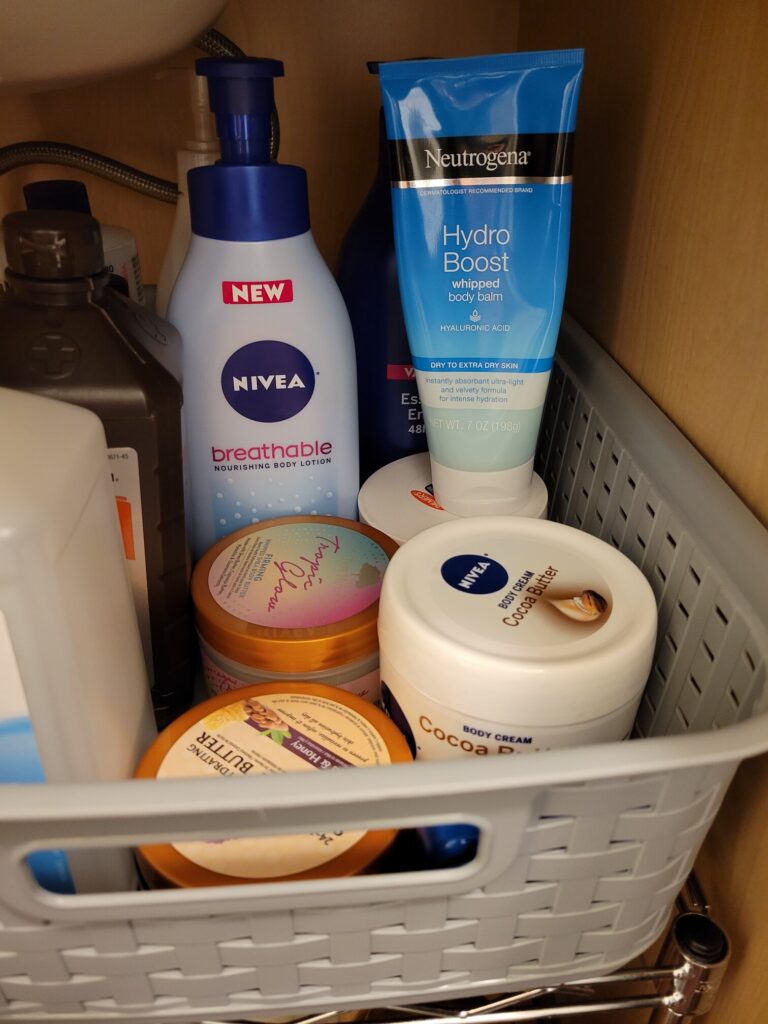 I like to rotate my body care and will usually switch out a different one every week. I also use a different one for morning showers and night showers. The current image is my overstock as I already have the two currently in rotation on my nightstand.
I will work on a different No Buy each month as it is easier to focus on ONE item instead of multiple categories. This also does not make me feel like I am depriving myself and it makes it easier for me to actually stick to the goal.
I have no idea how much I will actually 'save' by not spending on this category, but it is better than overspending when I have a bottle in a different room.
(If you are not reading this post at www.howisavemoney.net or in your feed reader, it may have been stolen from my site.)