I'm moving halfway across the country for work. If you want to know a little bit about my adventure along the way just read on.
(If you are not reading this post at www.howisavemoney.net or in your feed reader, it may have been stolen from my site.)
Planned drive time: 5 hr 10 mins
Actual drive time: 6 hrs 20 mins
I ended up driving an hour and 10 minutes more than I planned because of a few things I was not prepared for. There was freezing rain along the way and this caused poor visibility. Even with my wipers going full time it was hard to see some times.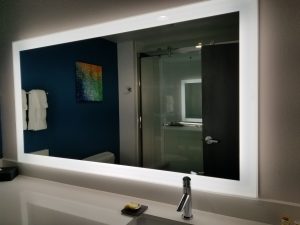 My cat also had a horrible time during the drive. She hates being in the carrier and the calming spray the vet prescribed did not have any effect on her. She cried nonstop for the first three hours. I stopped every 30 minutes to let her out of the carrier in the enclosed car. This calmed her down a little bit but the crying would start again when we moved.
I tried to get her to eat and drink when we stopped but she refused. She also refused the litter box. I tried getting her to eat or drink in the restroom of various restaurants but that did not work either. She finally calmed down only when we got to the hotel.