I'm repurposing a body mist as a room spray. Normally I have different room sprays that I use in each room as I like my place to smell really nice al the time. I also use body mists daily as I also love my body to smell good all the time.
(If you are not reading this post at www.howisavemoney.net or in your feed reader, it may have been stolen from my site.)
One of my body mists has started to smell different on my skin. I'm not sure what it is but I just don't like the way it mixes with my body chemistry any more. It does not smell bad…it just smells different from what I remember it to be. I took a risk and sprayed it into the air in a room and it smells exactly like I remember.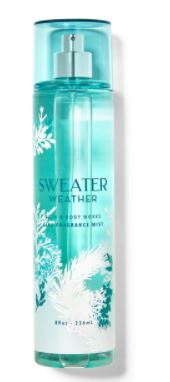 Instead of throwing it out I will now use it as a room spray to keep those rooms smelling great. This is a great alternative to throwing it out. I also get to reuse something I already own and not have to spend money on getting a new room spray. Now I would not advise everyone to go out and buy body mists to use as room sprays. The point is to see if you can reuse it for some other purpose like as a room spray or a car spray before throwing out a scent you no longer wear often.
Have you repurposed a scent in another way?