I'm trying to get into using my dishwasher for one month. I know this seems like a minor thing but I have never gotten into the habit of using the dishwasher.
(If you are not reading this post at www.howisavemoney.net or in your feed reader, it may have been stolen from my site.)

I grew up with hand washing dishes and even though I've had access to a dishwasher for over a decade I just don't use them.
It seems to me like the machine in my apartment never gets the dishes clean. Now, I have worked in restaurants and found the machines DO get items clean. I just feel like the ones at home do not do the job.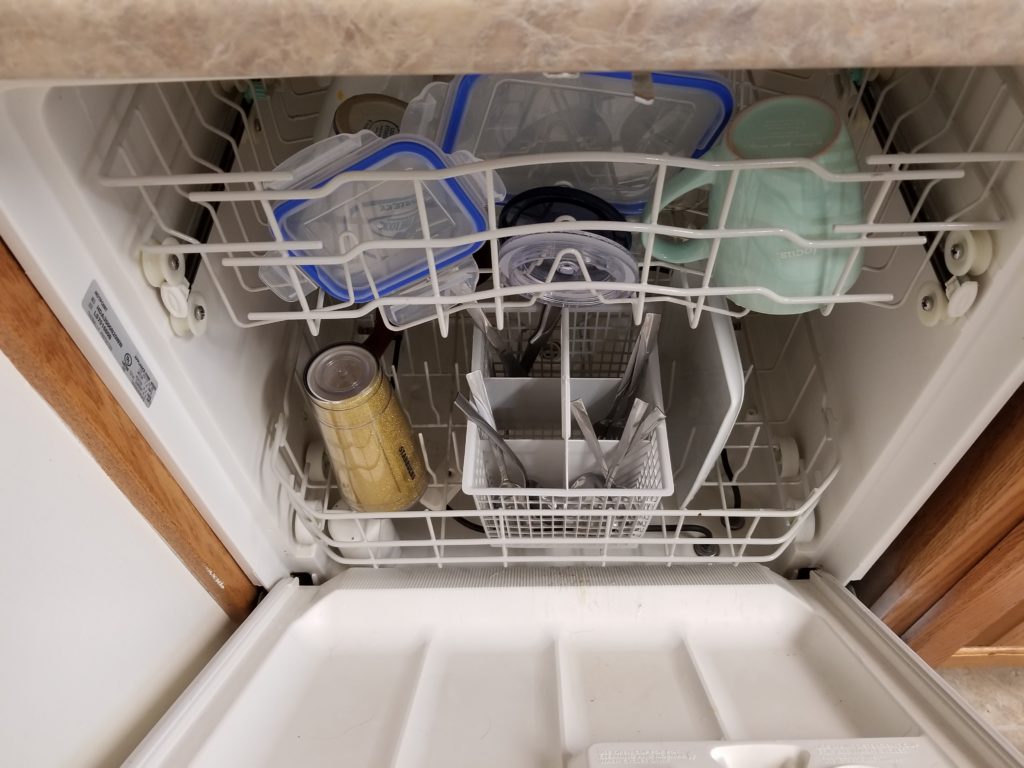 There are many posts which state that using the dishwasher is more cost effective in terms of water usage. Many of them claim that hand washing uses more water per minute than using the machine. I do not get a separate water bill so I cannot test that out over the trial period.
One of my biggest issues was simply not having enough dishes. I've always had 4 of everything, with the exception of 2 coffee mugs. I usually have tea or coffee for breakfast and again before bed. This means I would run out of mugs in one day. That made me have to wash my dishes every day. It also freaks me out a little bit to think of the dirty dishes just sitting in the dishwasher.
Old Way
I hand wash everything and then place them in the dishwasher to dry. Then every morning I place the dry items in the cupboards and go about repeating the process.
Now I've decided to get service items for 8 I have enough to make it through a couple of days. I still only have 3 coffee mugs but I plan on getting a few more.
Trying something new
I'm going to try using my dishwasher for one month to see how I like it. I actually had it cleaned out and ready to go on the 30th of last month. I put the dishes for the day in there on Monday so that I would start the month fresh…..er dirty.
Do you use your dishwasher or do you hand wash your dishes?