Thanksgiving is quickly approaching and that means TONS of FREE stuff at CVS. I got to preview the ad on another site and I made my little 'want' list in Google documents.
There are 13 items that will be totally free after extra bucks and that is great if you have some ECBs that you can use. If you can combine those items with coupons then it is even better because it means your ECBs will stretch even further.
I am waiting on the coupons from this Sunday's paper to get here so I can see if any of them apply to the FREE items.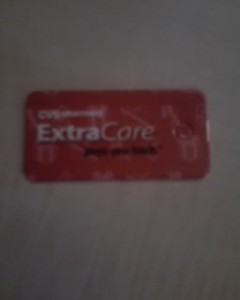 There are also some items that will not be totally free but since they give extra bucks back I am also looking into getting them.
The item that is at the top of my list is L'Oreal Color Juice Sheer lip gloss. I use this all the time since it is favorite lip gloss ever. It costs $6.99 and gives back $6.99 in extra bucks and there is a limit of 2. I will buy one in one transaction using my CVS gift card (that I got by cashing in my rewards from MyPoints) and then use the extra bucks it gives to get the second one FREE.
I am so excited about all the free stuff at CVS for thanksgiving and I can't wait. I just hope that the store is not crowded when I go and that I can get the things I want.
Will you go shopping for Thanksgiving deals this year?