I logged on to my Chase Freedom visa card to check out the status. I have the card at a zero balance and I was just checking up on to make sure I did not have any interest charges from the previous month.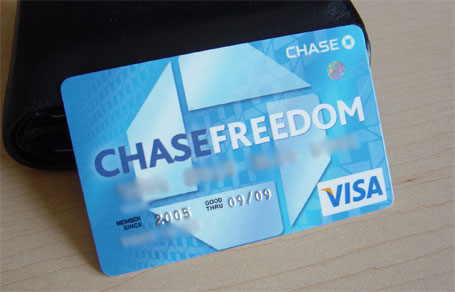 I noticed that the statement said the card had a negative balance of $10. I immediately got up my Money account to see when I had overpaid on the account. There was no overpayment and I sat thinking about what happened.
Then I remembered that many months ago Chase offered me a $10 credit to go to online only statements. This was a great idea for me because I do everything with this account online. And Chase wants to pay me for doing what I normally do. Sweet!!!!
I now have a $10 credit on the card which will remain there for thirty (or is it sixty) days, after which Chase will issue a paper check for the balance.
I am not sure yet if I will just leave the card as it is or if I will use it to put even more of the cash back so I can get that bonus money.
I think I just might use the card and keep paying off the balance in full so I can build up my cash back rewards.
THEN I will stop using the card for a while…..since Chase won't give me a credit limit increase on this particular card as yet.
Oh and have a happy Valentine's Day!!