Shrink My Stash is a series of monthly posts. In these I will post two separate times. The first will be the Goals for the upcoming month. The second post in the series will be the Update on the products used up during the month.
(If you are not reading this post at www.howisavemoney.net or in your feed reader, it may have been stolen from my site.)
Here is the update on the products I was trying to use at the beginning of the month.
Product Goal: 6 products
Product Usage: 6 products
Candles:
–Spiced Gingerbread.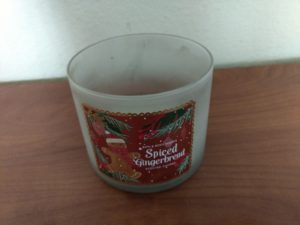 As you can see this candle burned badly towards the end and had a lot of soot. I found the fragrance pleasant and would repurchase.
–Sugared Lemon Zest.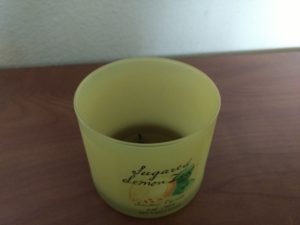 This one also suffered from soot at the end and the wax became discolored as well. I have two more of this in storage as it is a really pleasant, sugary lemon candle.
–Salted Vanilla.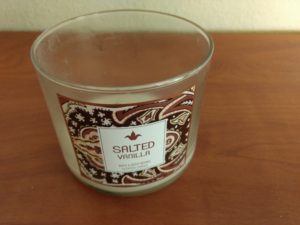 I did not hate this candle but I did not love it either. It was too salty for me and I am glad I finished it off.
Hand soap/Body wash:
–
Lotion/Cream:
–Palmer's Cocoa Butter.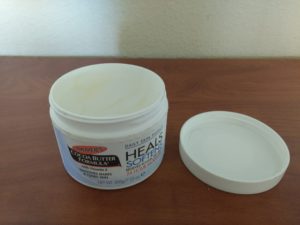 I use this mainly at night since it is so thick. It is very moisturizing and smells great as well.
Fragrance:
–
Other:
–Neutrogena hair mask.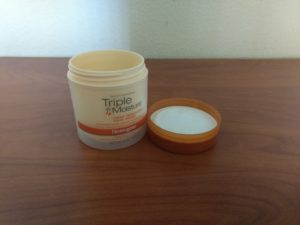 This is one of my favorite conditioners. I have very dry hair and this leaves it feeling soft and moisturized.
–Olive oil deep conditioner.
I did not like this conditioner. I feel like it did nothing for my hair and I will not repurchase it.