Today's post is not about personal finance but it is based on the writing prompt for the day from the National Blog Posting Month Blog. This blog is dedicated to providing a topic for bloggers to write about on a daily basis and I actually found it in a roundabout way from reading Single Ma's  blog post on the topic from November 1st.
The topic for today is "Tell us the story of a piece of jewelry you own. Where did it come from, and what does it mean to you?"
I don't really wear jewelry but I do have one piece that is special to me and that is the ring that my mother gave to me for my graduation. It is a ruby ring, which is my birthstone and it is a constant reminder of my mother who died on 12-12-2008.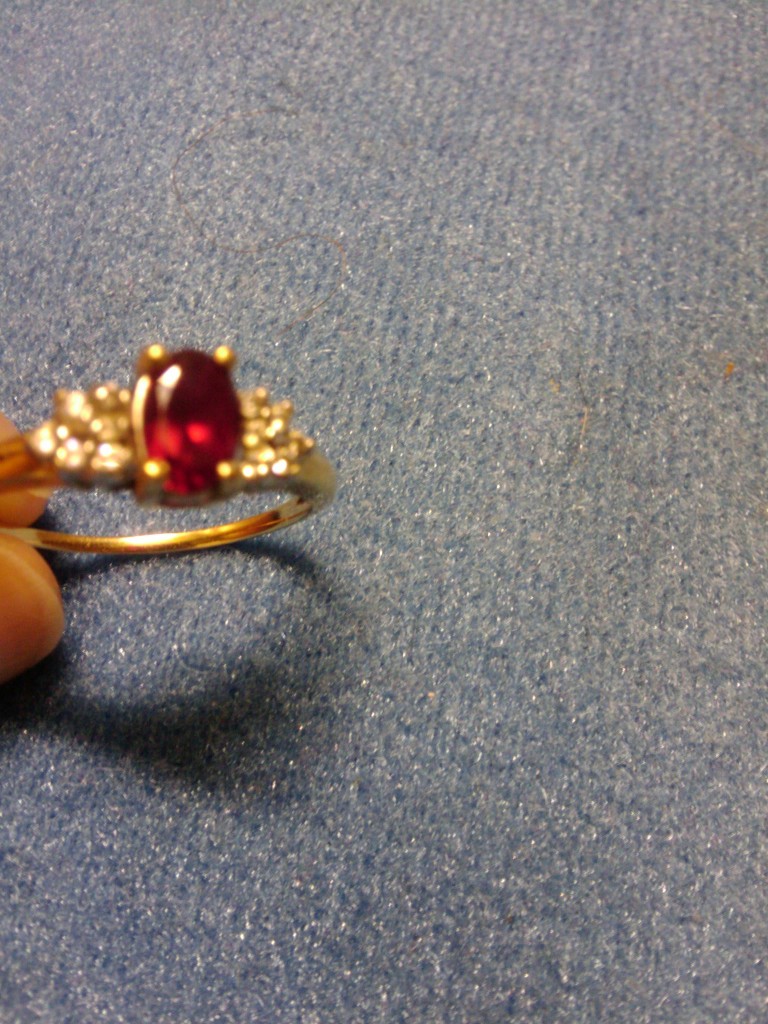 She gave me this ring when I graduated with my bachelor's degree years ago and she was so proud she could have exploded with joy. Getting to see me graduate was a big deal for her because she never finished high school and it was her dream that her children would have a better education than she did so that we could have better lives.
I may not wear the ring every day but every time I look at it I remember my mother.