Welcome to How I Save Money Visits. Today we will be going over to OCIA.net created by Shawn .
A while ago (ok a loooooooooooong time ago) Shawn was running a promotion to drive traffic to both of his sites and he gave away a few free t-shirts.
The recipients of the shirts were to then send in a picture of them wearing the shirt and talk about the site. My history with the shirt was a long and tortured one because I first messed up the address and did not get the shirt and then since I am borrowing a camera I kept forgetting to take a picture of me wearing the shirt.
So now I have the camera….and the shirt…but no me. I have no one to take the pic and I am not going to walk up to some random person to ask them to do it.
So I got a volunteer to wear the shirt….one that Shawn has never seen before.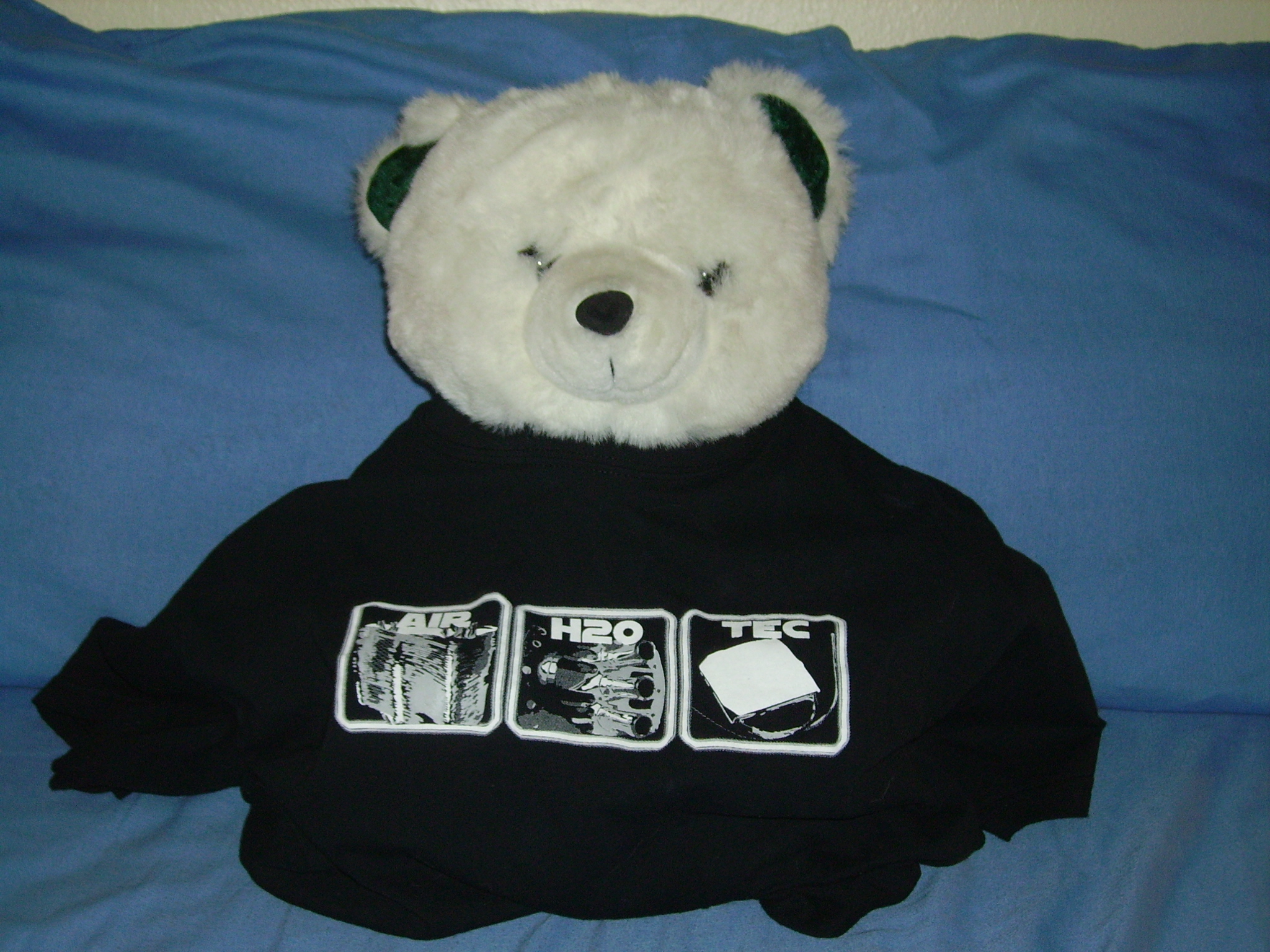 So here is Mr. Save Money Bear wearing the hottest new look this season, the OCIA.net T-shirt . Shawn has been doing well with his sites and his business so if you are looking for a little more technical stuff head over to the site to check it out.