I save time with Walmart Pay and you can too. If you are not already using the app then you should read on to find out why I think it is cool.
(If you are not reading this post at www.howisavemoney.net or in your feed reader, it may have been stolen from my site.)
Normally I simply use my credit cards directly at the point of purchase. I did use the price catcher portion of the app to scan my receipts and gain any differences in the price. For some reason I chose not to use Walmart Pay and now I cannot imagine how I survived without it.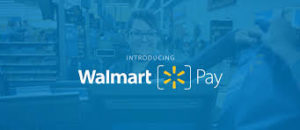 How it works
Walmart Pay is simply a portion of the Walmart app that lets you save credit card information. You then scan the QR code at checkout instead of swiping or inserting your card. The receipt is then sent directly to your phone within the app and you can hit submit to check for lower prices as well.
I normally have my phone out during checkout and have to go into my purse to get the wallet. Since I can just load the app I no longer have to fumble for the wallet. It is just a few seconds but it definitely helps to save time at checkout. I no longer have to wait for the receipt and then scan it. I can just click the submit button!
Do you use Walmart pay? Do you find it useful?