I lost $150 from my FSA because of some confusion with the account. This is REALLY annoying but I am mostly mad at myself.
(If you are not reading this post at www.howisavemoney.net or in your feed reader, it may have been stolen from my site.)
I have a Flexible Spending Account or FSA through work.
What is the FSA?
This is an account where money is taken out of my pay pre-tax and placed in an account. I can then use the money in this account to cover medical expenses. It is a great way to reduce your taxable income, while saving up for medical expenses through the year.
My program provides a debit card that I can use to directly pay for items. I can also use another form of payment and submit the receipts for reimbursement.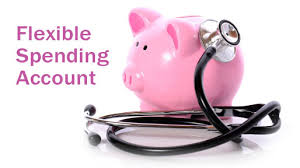 Earlier this year I received a new debit card. The colors were different but I did not pay attention to that. I went to activate the card and it took me to a different website. Upon logging in the balance was correct so I ignored the change since I did not have expenses.
I did notice that I had until March 31st to submit receipts so I ordered some items from the FSA store to use up the balance. I got my refund and moved ahead thinking everything was okay.
Then I realized I needed to take a closer look at the account. The balance had rolled over from 2019 and I had until March 31st to claim expenses up until December 31st. Of course this was in fine print and with getting the new card and not paying attention I missed it.
There was a balance of $144.77 in my account that I tried to get reimbursed. After submitting the receipts I noticed that the rolled over balance remained the same. This lets me know that I will not be getting that money back.
That is how I lost $150 from my FSA. Have you had a similar experience?