So I finally took that candle inventory I was working on. I thought I had way more candles than the end result.
(If you are not reading this post at www.howisavemoney.net or in your feed reader, it may have been stolen from my site.)
The total is still a lot of candles and I am working on getting my candle inventory down to a smaller size.
Since we are under quarantine and I get to work from home I thought this would be a fun project. I would get to classify all my candles and see how many I had of each kind.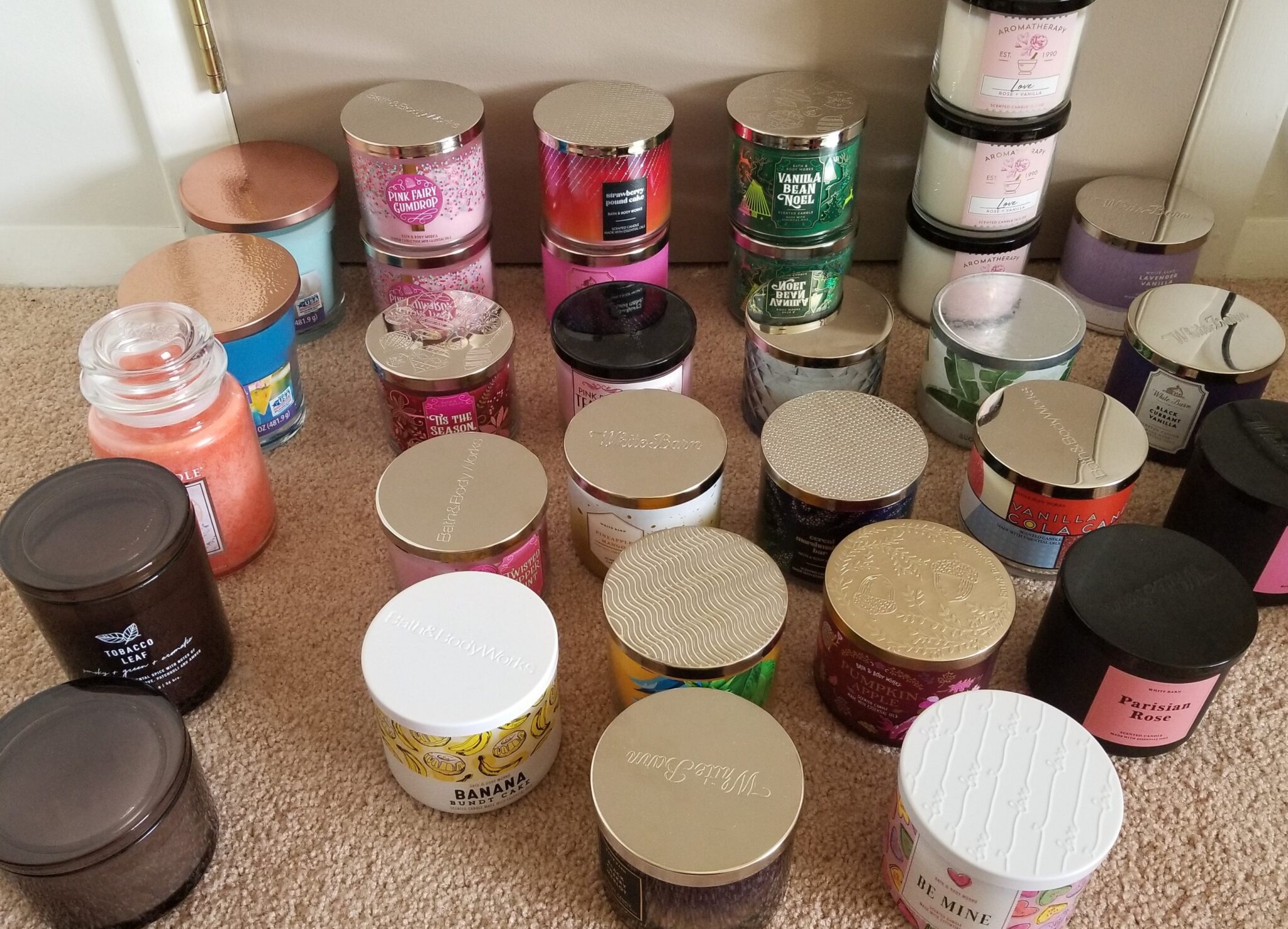 Now my candle inventory is not as large as some people's but I still think it is quite a bit.
How big is my stash?
After counting I ended up with a total of 27 candles, including some that are not Bath and Body Works. This is a hefty amount in my opinion and I need to work on reducing that stash.

I did place myself on a candle no buy for the next few months. This means I will work through burning a few of these down before I can purchase any new ones.
The current stay at home policy means I have more time to burn candles, which is the silver lining in all of this.
I do enjoy my candles and I light one for about 3 hours at a time. Now that I am working from home I may do three separate burns per day.