Welcome to Money Mondays!
(If you are not reading this post at www.howisavemoney.net or in your feed reader, it may have been stolen from my site.)
I used to post my financial inflows and outflows on Fridays in the past but I decided to move this to Mondays instead. Normally I go grocery shopping on Sundays after church. Now I  will post the last week's worth of financial inflows and outflows on Monday so that I can include the weekend spending as well.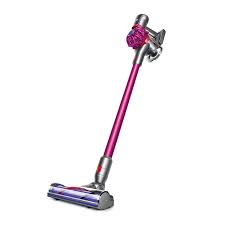 This week my financial outflows were:
$157.51 for a new vacuum. My other vacuum which I have had for almost 5 years finally gave up on me. I really would love to avoid vacuuming but I have a medium hair cat and very light carpet. She is blowing out her coat now that it is getting warmer so I need to vacuum more often.
This is not the exact one that I got but it is a similar style. I wanted this type of vacuum since the regular uprights tend to be heavy and difficult to move around.
This week my financial inflows were:
$0. I did not have any inflows over the past week.