Welcome to Money Mondays!
(If you are not reading this post at www.howisavemoney.net or in your feed reader, it may have been stolen from my site.)
I used to post my financial inflows and outflows on Fridays, but I decided to move this to Mondays. Normally I go grocery shopping on Sundays after church. I will now post the last week's worth of financial inflows and outflows on Monday to include the weekend spending.
This week my financial outflows were:
$58.28 on food for the week. I know I always say the food purchased is for the week, but some things end up lasting more than a week. When I buy milk, like I did this week, I usually buy about 6 cans and generally one can lasts almost a week.
This week I spent $26.85 on items from Bath and Body Works this week, including candles, lotion, and scented plugins. I had some coupons that I wanted to use up and the large, 3-wick candles were on sale for $12.50 each. The regular price for the candles is $22.50 so any time they are on sale like this I will buy a couple at the lower price.
I got the Marshmallow Fireside candle which is quickly becoming one of my favorites of all time.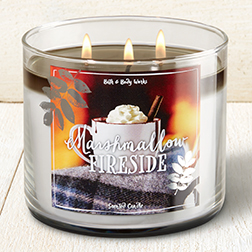 The other candle I got was the Pumpkin Apple candle because I love apple scents.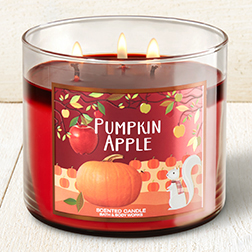 This week my financial inflows were:
I did not have any financial inflows this week.