Welcome to Money Mondays!
I forgot to set this up for Monday…better late than never!!!!!
(If you are not reading this post at www.howisavemoney.net or in your feed reader, it may have been stolen from my site.)
I used to post my financial inflows and outflows on Fridays in the past but I decided to move this to Mondays instead. Normally I go grocery shopping on Sundays after church. Now I  will post the last week's worth of financial inflows and outflows on Monday so that I can include the weekend spending as well.
This week my financial outflows were:
$45.49 on groceries for the week. This included $7.89 on a 9lb bag of kitty litter that will last two weeks. I spend a lot on kitty litter with changing the litter out on a weekly basis. I do not mind spending the money because I would rather like a clean house and happy pet.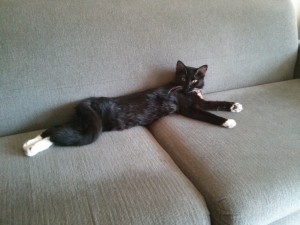 This week my financial inflows were:
$7.95 from Lending Club. I did not withdraw the full balance after making a new loan this month. This way there is a balance building up for the next $25 loan and future withdrawal.
$25 Walmart gift card for redeeming some credit card points. I could have gotten a statement credit or account deposit with the points. In this case I would have only gotten $14.58 if I used a cash option. Since a $25 gift card is more than a $14.58 deposit I opted for the gift card. I chose a Walmart card over the other options since I shop there on a weekly basis!