Welcome to Money Mondays!
It is the first of a new month, which means all the budget categories have reset. We normally get paid on the first business day of the month so I should be getting paid a few hours after this post goes live.
(If you are not reading this post at www.howisavemoney.net or in your feed reader, it may have been stolen from my site.)
I used to post my financial inflows and outflows on Fridays in the past but I decided to move this to Mondays instead. Normally I go grocery shopping on Sundays after church. Now I  will post the last week's worth of financial inflows and outflows on Monday so that I can include the weekend spending as well.
This week my financial outflows were:
$81.53 for the electric bill and half of that is the room mate's portion. This bill is a few dollars less than last month. I know that the room mate can always run off (like the last one did) and leave me with the bill. Since I don't stake my heart on getting half of the bill I simply budget as if the full thing is fully my responsibility.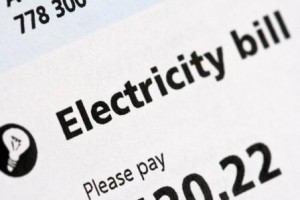 $34.60 on some food and household items for the week. The total was actually more but I had a few gift cards to redeem.
$33.12 to fill up my gas tank from almost empty. The last time I bought gas was at the end of March so it looks like I am averaging one tank per month.
This week my financial inflows were:
$25 Amazon gift card from redeeming some credit card points. I have almost enough points to redeem another gift card so I think that the expenses of the upcoming month will get me there.