I have decided to post my weekly spending for the previous week on Fridays so you know how my cash has been flowing for the week. Please note that I get paid on the last day of the month so my cash flow net effect will usually be negative until the last day of the month.
This does not mean that I am adding to my debt, it just means that the money coming in is less than the money going out because bills are due starting on the first but I don't get paid until the last day.
So again to clarify (since I get so many questions), this shows the cash FLOW for the month. On Day 2 of every month I will have a negative FLOW because I have paid rent etc so money has LEFT my checking account. I have not had any money come in on Day 2 of the current month since I got paid on day 27 or 30 or 31 of the previous month so that income is counted for LAST month.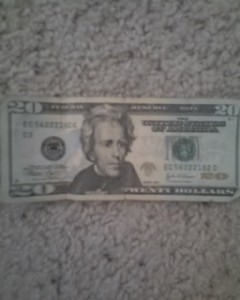 Income for the month to date: $188.41
Expenses for the month to date: $1829.30
Net effect: -$1640.89
Since the last posting I spent $134 on food in four days because we ate out EVERY day of the mini vacation. The hotel (3.5 stars) did not have a fridge or microwave in the rooms because they expected guests to use the (VERY expensive) on site restaurant. I had a blast the whole time so it was money well spent for me as I got to go out and have a great time with all my friends.
I received $8.91 from Lending Club this week and I just realized that I have not been withdrawing the money at regular intervals and sometimes it messes up my accounting. Since I do this post on Fridays I will now only withdraw the earnings on Thursdays to make sure I have a full week of money to account for by the time I do this post.
I paid a total of $13 at a cosmetology school to get my hair washed and cut and while it was not too bad I do not want to have a student color my hair, so I will be getting my color done at a more professional place.
It cost me a total of $41.10 to board the cat at the vet while I was gone for four days on my mini vacation last week and I put that on the Discover card to take advantage of the extra points they will be giving this month. Of course that card is getting paid on Monday (since I make payments via ING every week so as not to carry a balance) and it is coming out of the household section of the zero based budget.
I redeemed 5000 Chase points for a $50 check that was deposited to my checking account and that amount is being put back into the Splurge Fund which has been working overtime this summer.
I will see you guys and gals later as I continue my journey to save money and become debt free!!!!