I just started using Freeosk for free samples earlier today. If you want to know more about that experience just read on.
(If you are not reading this post at www.howisavemoney.net or in your feed reader, it may have been stolen from my site.)
Freeosk is a free app that can use at Walmart and Sams Clubs to get free samples.
The process is simple:
-Locate the Freeosk kiosk in your store
-Scan your app barcode at the kiosk
-Touch the screen to confirm
-Collect sample from tray
I had seen people using this kisok at my local store but did not pay attention to it. I thought the samples would be tiny and just not worth the effort. Today I noticed a gentleman using the kiosk so I decided to check out the size of the sample.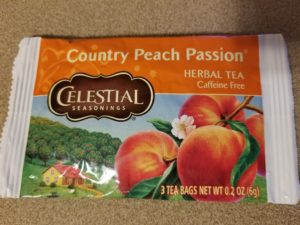 You can see the sample I received above.  The man ahead of me said the samples were pretty large and he always got them when he came in. I am not sure how often they change the available samples. The sample for today was a three pack of tea bags. I am an avid tea drinker so I was pleased that there are 3 bags and not just one.
Do you use Freeosk? What samples did you enjoy the most?