Get $10 off your first $20 order with Amazon Restaurants. This is an amazing deal if you can get it in your area.
(If you are not reading this post at www.howisavemoney.net or in your feed reader, it may have been stolen from my site.)
So what is Amazon Restaurants?
It is service available in partnership with certain restaurants and Amazon Prime. You must be an Amazon Prime member to get the take advantage of this service.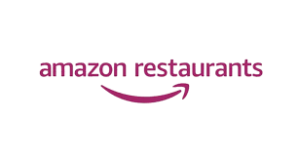 So what do you get?
– Delivery from some of your favorite restaurants
-The site claims to have delivery within one hour in most areas.
Coupon details:
-Enter 10EATNOW or AMAZON10 at checkout to get $10 off your $20 order.
-Shipping is normally $4.99 per minimum $20 order
-Shipping is free for minimum $40 order
Check your zip code!
Now this offer is not yet available in MY area so I can't use it. Be sure to check your zip code first so that you do not end up disappointed like I was. They are constantly expanding the locations that are available.
There are a wide variety of restaurants available… from Chinese to Italian and even some local cuisine. I see some of my favorite restaurants there. As soon as the service is available in my area I will be signing up to use it.
Do you use Amazon Restaurants or some other food delivery service?