I just wanted to take the time to wish everyone a bright and prosperous 2018! As always, be careful when driving or walking out and about!
It has started snowing today in my area and it looks nice. I just hope we don't get iced in like last year. There are some areas (not in my state) that have gotten some really heavy snow. If you are in an affected area try to be safe!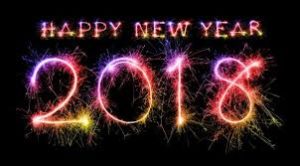 In 2018 I pray we can all achieve our financial goals and any other goals we set out to achieve.
Thank you for all of your support with reading the blog and commenting!