The daily planner I use is the Happy Planner. I have always kept some type of planner since my freshman year at college.
I gradually moved to using an online planner in the form of Google calendar. This is still my main planner as I like having alerts come up on my phone. The paper planner is a great way to get a visual of my time and I can decorate it…which can't be done with Google calendar.
(If you are not reading this post at www.howisavemoney.net or in your feed reader, it may have been stolen from my site.)

Currently I am using the planner to keep a journal of my days. I hope that I can also use it to save money. How this will be done remains to be seen as I get the hang of using a paper planner.
Monthly set up
The planner has a month tab which shows your month at a glance. I currently fill in what I can ahead of time. Then I go back at the end of the week and copy major items from the daily view into the monthly view.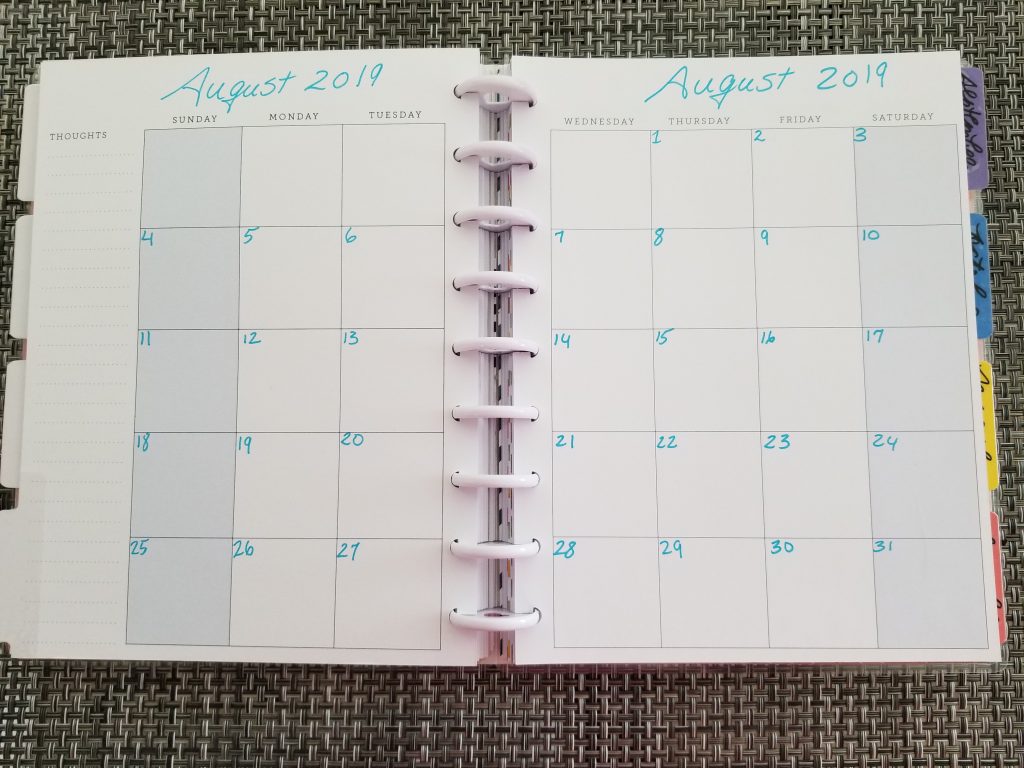 Daily/Weekly set up
This is the page that stays open on a daily basis. I fill out items that I know ahead of time in each box. At the end of the day fill anything that was not pre-set.
General set up
I plan on using stickers instead of writing to fill in the spaces. There are two reasons for this decision:
My handwriting is not the prettiest
I think it would be less stressful
Using stickers would help me to have this planner as a creative outlet instead of a giant to do list. This fits my lifestyle since I can't give up using my online calendar as my actual planner and to do list.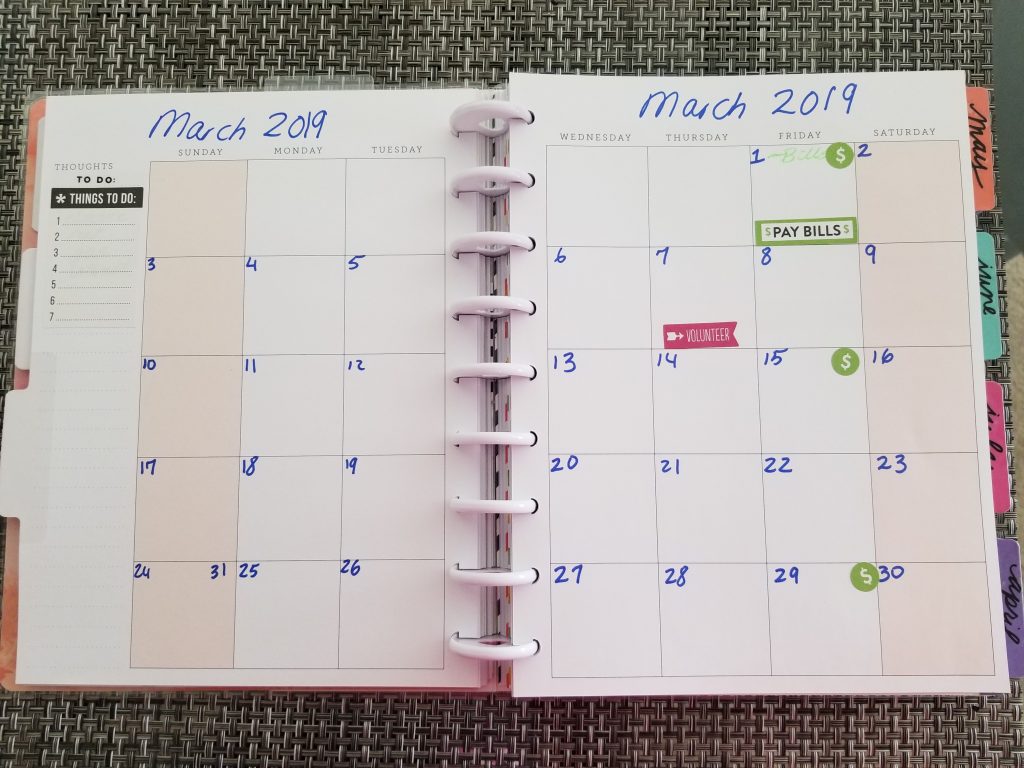 I'll let you know how my sticker planning works out periodically through the year!
(The images and links within this post may contain affiliate links. I may receive compensation if you use the affiliate links to purchase items. This may be a referral bonus or a future discount on my purchases.)