Welcome to Money Mondays!
(If you are not reading this post at www.howisavemoney.net or in your feed reader, it may have been stolen from my site.)
I used to post my financial inflows and outflows on Fridays in the past but I decided to move this to Mondays instead. I normally go grocery shopping on Sundays after church. I will now post the last week's worth of financial inflows and outflows on Monday so that I can include the weekend spending as well.
This week my financial outflows were:
$204 for the last installment of tuition for this summer semester. I managed to get some scholarships for the summer so the tuition bill was not too high and I did not have to pay too much out of pocket. I am under the budgeted amount for the year for tuition so far so I hope my fall bill is low as well.
My fitness tracker broke this weekend and I am debating getting another one. The band has been malfunctioning for the last few months and randomly skips tracking my steps and sleep. It is no longer under the warranty and the company will not replace it. They want to offer a credit which would cause me to spend even more than the original band cost…since the new models cost a lot more than the old tracker. I received the original tracker as a gift so I did not have to spend any money but I still do not feel that I want to spend that amount of money.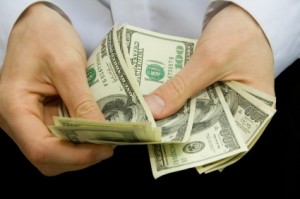 This week my financial inflows were:
$10 gift card from some credit card points redemptions. I normally do not have any other cash flows apart from my salary so any little bit that comes in is a good!