I went back to get my eyes checked after having the LASIK done. This was now about one week after having the initial consultation. They did a vision test and told me that my eyesight was now at 20/15 which was a startling improvement for just one week, considering where I was before.
Good News
When the doctor examined my eyes he noted that the right eye was healing faster than expected, which was a good sign. The cornea and surrounding tissues were all flat and smooth, which meant the process was going well.
Bad News

When the doctor took a look at my left eye, he noted that it was a bit slower than my right eye when it came to healing. He said there were some rough looking spots on the edges, which was expected. He said I should not worry about it because this was normal development and the placement would not affect my vision.
I then had some more numbing drops placed in my eyes and the instrument that presses up against the eye to measure pressure and depth was used.
I do not like having the numbing drops put in because they leave a squirmy feeling in my eyes afterwards. However, the test would be really painful if I did not have the drops.
I still have not washed my face, instead resorting to using a moist cotton swab to gently clean around my eyes. Of course I brush my teeth and wash the lower half of my face like normal, it is the upper half that I am really concerned about.
Doctor's Orders
I have to continue using the Vigamox and the Zylet in both eyes for the next three days then I can stop using them in the right eye.
My routine is as follows: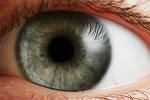 Use Vigamox in both eyes every three hours for the next three days and then use in the left eye only one a day after that.
Use Zylet in both eyes every three hours for the next three days then stop using it completely.
Use Lotemax in both eyes four times a day for the next week.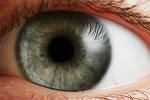 Use Lotemax in both eyes three times a day for the second week.
Use Lotemax in both eyes two times a day for the third week.
Use Lotemax in both eyes one time a day for the fourth week.
I am also using artificial, preservative free tears every 30 minutes while awake.
Use a nighttime ointment in each eye when going to bed.
As you can see this is a pretty detailed routine that I have to follow for the next month. It is not difficult and I want my eyes to have the best possible chance at healing so I am following all the doctor's directions.
Improving Vision
The thing I am really happy about is that my eyes have continued to show slight improvement daily and every day I wake up I notice that the fuzzy ring around my peripheral vision is getting smaller and smaller.

I no longer need my glasses or contacts to see or read. I will keep the glasses around as a memory but I have unopened bottles of contact lenses that I had ordered as backup lenses before I had firmly committed to having the surgery. What am I going to do with these lenses now? I cannot return them to the company because all sales are final, unless they sent you the wrong prescription.
I have a follow up exam in one week so we shall see what happens then. Come back to see what happens on LASIK Eye Surgery – My Experiences – Day 12.
Here are my full experiences with LASIK:
LASIK Eye Surgery – My Experiences – Day 1
LASIK Eye Surgery – My Experiences – Day 2
LASIK Eye Surgery – My Experiences – Day 3