I went to the store with a very simple purchase of less than 10 items and only ONE coupon. Some people say they give the coupons to the cashier at the end of the transaction so that all the coupons can just be scanned back to back.
I prefer to give my coupon with the item because that way I can identify what coupon goes with what (for a program I am enrolled in that asks to track that kind of thing). It also makes it easy to identify when I have a coupon for a "buy 3 get 1 free" or "only valid on X size or larger" item. That way the cashier does not have to go digging through the bags at the end to find out if the coupon actually matches the item.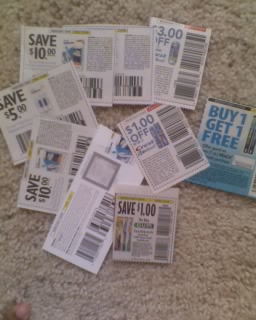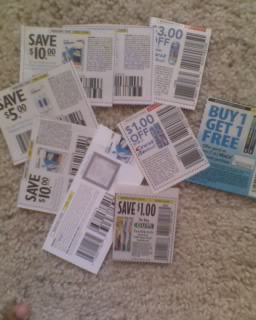 So I put the things on the belt in the order I want them scanned, tell the cashier I have a coupon and point to the item and proceed to get my cash back credit card out to pay.
The cashier decides to grab the item out of its place in line and scan it and scan all my other purchases before hitting the total key. I had already swiped my card at the beginning and he tried to go back to add the coupon in but the system would not let him since he had already hit total.
Sigh.
He then tells me I have to take the coupon to customer service to the coupon applied since he would have to void the entire transaction. I am upset at this because if he had just scanned my items in the order I placed them on the belt and scanned the coupon when I told him to I think this would not have happened.
Anyway I take the items to customer service and the guy there says they have to issue a cash refund.
Really?
I have always had the money returned to my card but hey I will play along because I don't want to be 'that crazy coupon lady' at the store. I get my cash refund and then he has to ring up the item again and take back some of the cash he just gave me.
So I finally got my coupon applied and got $3 off my item even though I had to waste some time to get it AND I now have cash which I detest touching.
Happy Cyber Monday to you all!!!!!