I love getting a good deal and when I see something on sale it makes me happy, especially when it is a TRUE sale and not a 'markup and then reduce the price slightly' sale. I needed to get new flip flops to wear around the house so I went to JC Penney because my other favorite store did not have the kind that I liked.
I saw a two pack of slippers for $8 and I immediately snatched up the colors I wanted and went off to pay. Imagine my surprise when they rang up at LESS than the price on the tag.
These rang up at $4.99 for the pair!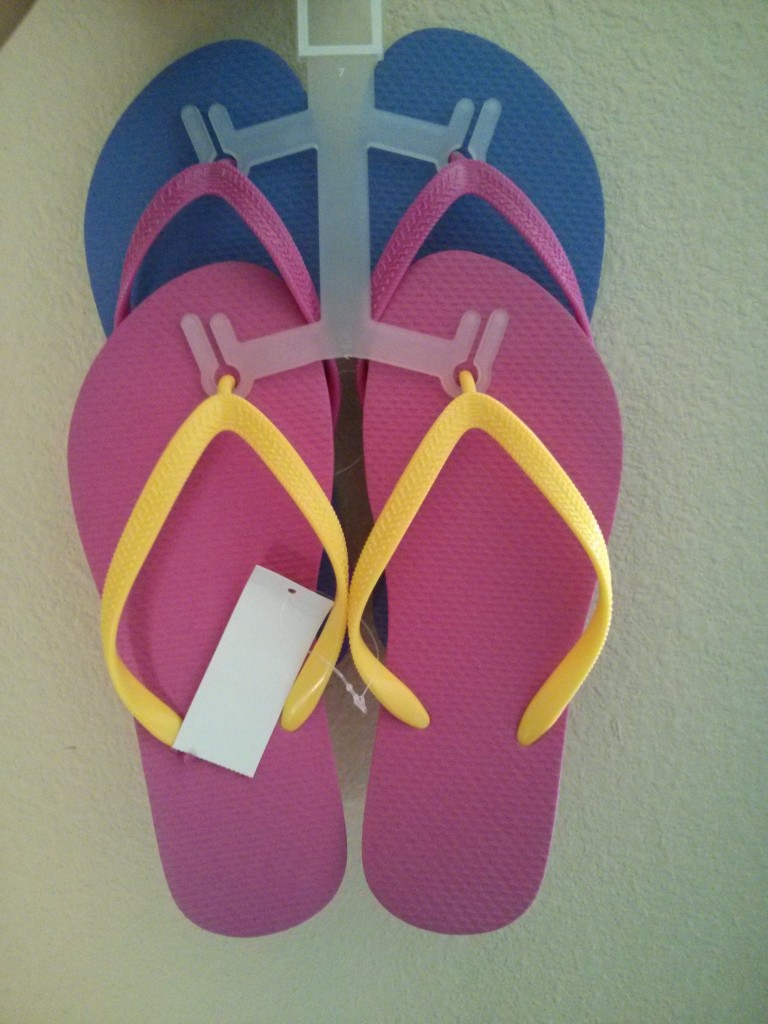 I did not notice that they had been on sale so it was really good to pay almost half of what I originally intended to spend. The colors do not show up very well since I took the picture with my cell phone but they really are vibrant and just make me feel good. Plus they protect my feet inside so I don't have to walk around barefoot and since they are different colors I can use one pair to just run out to check the mail and throw out the garbage and use the other one inside. That way I am not bringing in pollutants and dirt from outside into my place!