I am sure you have all seen JC Penney's 'Penny Sale' being touted as the newest sale experience. Basically they claim that you buy one item and get the second similar item for just a penny! Now since I love to save money I thought this would be a great deal but it seems too good to be true.
(If you are not reading this post at www.howisavemoney.net or in your feed reader, it may have been stolen from my site.)
I decided to do a little investigation of my own to see if the penny sale was really worth it. I had ordered some workout pants in the past and wanted to get another pair so I looked up that item. I saw it was part of the penny sale but the price was $30 a pair.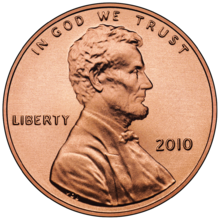 I immediately thought that I would never pay $30 for exercise pants and immediately went to look up my receipt. Sure enough I had bought those pants at $16… and they were not on sale. I then checked the price of the second pair I had also bought around the same time and they cost $16.99 then but were listed on the penny sale at $42 for the first, with the second at one penny.
I began looking up other people's experiences and saw that many people were saying that other items were doubled for the penny sale. So if I bought the first pants at $30 and one penny then the cost per pair would be $15.005, which would save me about $1 compared to buying each one separately.
The second pair would cost $42.01 or $21.005 per pair…which was more expensive than the $16.99 that I paid for one. I think that the 'penny sale' therefore is not worth it for me unless I knew that I definitely wanted TWO of any item. The bad thing about that is some items (pants #1) cost less to buy two but some items (pants #2) cost more to buy two during the 'penny sale'.
I therefore will NOT be getting those workout pants at those prices since I only want one pair and will wait for this 'sale' to be over so I can get them for $16.
Have you had any experience with the penny sale? What do you think of the price changes that take place during such sales?