Here are the product empties for the month. I had been throwing away my used up items and just forgot to save them.
There are only two products this time since I have not saved my empty containers.
This month I have a Palmer's cocoa butter. This is my favorite body cream as it is very moisturizing and smells great.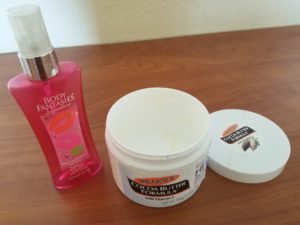 I also finished up this body mist. I spray this all over my body at night before bed.